Africa's FTTH Boom Has Begun: Report

The number of homes passed by a fiber-to-the-home (FTTH) connection in Africa has soared during the past year, exceeding 1 million during 2016, and is set to ramp further and break the 2 million barrier during 2017, according to a new industry report.
The African FTTH Boom - Last Mile Fibre Dynamics, Economics and Outlook in African Markets, a new report from Xalam Analytics, notes that while the majority (about 85%) of homes passed by fiber are in just five markets (South Africa, Kenya, Nigeria, Morocco and Mauritius), the ongoing FTTH boom is about more than just that small set. "FTTH/P roll-outs have been initiated in at least 15 markets outside of the top five… from Cameroon to Gabon and Congo-Brazzaville, at various levels of scale," notes the report's author, Xalam's Principal Guy Zibi.
According to Zibi, there are a number of factors driving the growth of FTTH in Africa, including demand from urban professionals who want an ultra-broadband experience at home, increasing capacity supply and declining international capacity prices, and improving regulatory conditions in some markets (though this is also a major hindrance in others). And those factors will help push the number of homes passed, and the number of revenue-generating FTTH connections, higher in the coming years.
For more on this emerging market development, read Africa's FTTH Boom is Here: Report at our sister site, Connecting Africa.
— Ray Le Maistre,

, Editor-in-Chief, Light Reading
Thursday, April 13, 2017
12pm EST
Global communications service providers continue to evolve their networks to deliver the user-driven service models and higher bandwidths demanded by consumers. At the same time, 5G densification initiatives are top of mind around the globe, with hundreds of thousands of 5G small cells needing an open, programmable and highly scalable access technology to fuel the growing demand for connectivity. As a result, 5G densification projects will demand fixed-access networks, supporting fronthaul, backhaul and crosshaul applications that provide:
Service agility by applying modern data center principles aligned with DevOps service creation and deployment
Hardware and facilities redundancy offering unprecedented business continuity
Low latency supporting the rigid specifications of the 5G standard
Network elasticity to support service growth to not just multi-gigabit, but multi-10Gbit/s levels
Cost sensitivity supporting mass market services further enabled by Fixed Access Network Sharing (FANS)
With the current maturation of 10G broadband technologies, and the heightened demand for high-speed fixed and mobile connectivity, 2017 is promising to be the year mass-market, multi-gigabit 10Gbit/s fiber services become commercially viable.

June 20-23, 2017, Acropolis, Nice
All Upcoming Live Events
All resources

NG-PON2 broadband access technology is already in trials with multiple major network operators but is it too early for the commercial deployment of this next generation ultra-broadband technology? In this UBB2020 live radio show, ADTRAN's Kurt Raaflaub provides an update on NG-PON2 developments and chats to Light Reading's Ray Le Maistre about how this technology could play a role in production access networks in 2017.
BT's Formula for F1 Success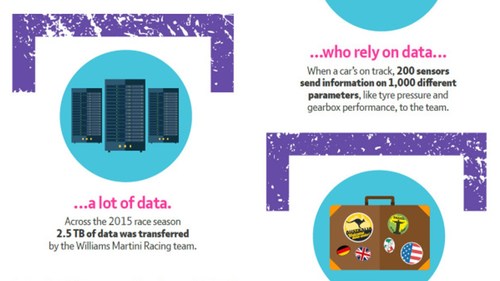 Infographics archive