Alan Breznick
Alan Breznick is a business editor and research analyst who has tracked the cable, broadband and video markets like an over-bred bloodhound for more than 20 years.
As a senior analyst at Light Reading's research arm, Heavy Reading, for six years, Alan authored numerous reports, columns, white papers and case studies, moderated dozens of webinars, and organized and hosted more than 15 -- count 'em --regional conferences on cable, broadband and IPTV technology topics. And all this while maintaining a summer job as an ostrich wrangler.
Before that, he was the founding editor of Light Reading Cable, transforming a monthly newsletter into a daily website. Prior to joining Light Reading, Alan was a broadband analyst for Kinetic Strategies and a contributing analyst for One Touch Intelligence.
He is based in the Toronto area, though is New York born and bred. Just ask, and he will take you on a power-walking tour of Manhattan, pointing out the tourist hotspots and the places that make up his personal timeline: The bench where he smoked his first pipe; the alley where he won his first fist fight. That kind of thing.

Jeremy Coward
Jeremy Coward is Senior Editor and a lead community manager for IoT World News. He specialises in content focusing on connected innovation, specifically concentrating on smart cities, smart homes and keeping the IoT secure. He previously worked in marketing for the UK's National Outsourcing Association, and blogs on literature and politics in his free time.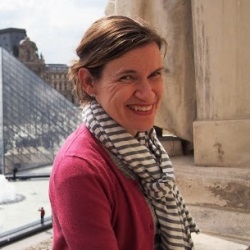 Elizabeth Miller Coyne
Elizabeth Miller Coyne has been a writer and editor for over 20 years with 16 of those years focused on the telecom sector in a variety of capacities, including journalism, corporate communications, public relations, radio show host and more. Formerly editor of Light Reading's The New IP site, she is now leading the content and direction for Light Reading's new online learning community, Upskill U. In January, she was appointed to the NASA JPL Solar System Ambassadors program -- a public outreach program designed to work with volunteers from across the nation to communicate the excitement of JPL's space exploration missions and information about recent discoveries to people in their local communities.

Alison Diana
Alison Diana always dreamed of being a veterinarian – until she saw a documentary of a vet removing an alligator's eye. With a love of English but no desire to be a teacher, Alison had no idea what she would do with her love of writing until she earned a four-year, full-tuition journalism scholarship to the School of Visual Arts and discovered feature writing.
An internship at Rolling Stone encouraged Alison to mix her enjoyment of music and writing until she answered an ad for a position at a B2B channel publication. And so her 25-year career covering solution and service providers, enterprises and small businesses using technologies from HPC and UC&C to cloud and security began.
Alison spent 10 years at CRN, before launching a successful freelance career writing for publications including InformationWeek, Bloomberg, Redmond Channel Partner, numerous TechTarget sites, and Florida Today. She later rejoined UBM as part of the DeusM team before heading InformationWeek's health IT section. Alison – who lives on Florida's Space Coast with her husband, teen daughter, and two spoiled cats – became part of the Light Reading team in 2016. As editor of UBB2020, she looks forward to working with the ultra-broadband community to provide year-round coverage of a market that meets at the annual Broadband World Forum, and to further cement ties among the individuals and organizations that create this thriving industry.

Richard Jones
Richard Jones is a strategist who has led cutting edge projects including the business case and strategy for the world's first 1 Gbps everywhere FTTH incumbent network and what became a full National Broadband Network. He is a member of the Ultra Broadband 2020 (UBB2020) advisory council alongside global industry leaders and was, until this year, longstanding Chairman of the FTTH Council MENA - Smart Cities Committee and the chairman of their annual conference.
He co-founded leading NGA telecom consultancy (Ventura Team LLP) - creating and improving telecoms operations - including strategy/planning for $10's of billion of investments, strategy for the first 'gigabit everywhere' incumbent operator, creation of a national broadband network and a major JV for FTTH with an electricity company.
Ventura Team member's helped launch an operator in the Swedish market – that was latterly ranked #4 globally for broadband service value, number 1 for open-access in Sweden and growing to 155,000 FTTH subs before sale to Telia.
He and the team are now taking the open access network management elements of the operation global – delivering what is believed to be the first Gigabit services for subscribers in the whole of Africa - supporting Vumatel. Ventura Next is formed around a team that built the clear market leader in the Swedish open access market. We've been involved in fibre access networks since 1998!
Ventura Next is growing fast with experience in the team of creating/running 120+ open access networks across 45 cities and soon to be across four continents.
Uniquely, we invest in the active layer and therefore are committed to making the network a success over its lifetime (compared to companies that would prefer to take the money and run).
Our commercial team works alongside clients to set up relationships with service providers and drive penetration and revenues. We work exceptionally hard so that we succeed together.
We know what works and what doesn't in real deployments (not vendor claims) and our solution is tried and tested so we deliver faster deployments with quicker time to market and therefore less time to revenues. This experience means we get it right first time and so the network has a better reputation with customers.
Because the solution is already developed, there are no big development fees and no risk of long delays on deployment.
Our solution means 98% of orders are ordered directly by subscribers and then are provisioned automatically within seconds. That means our approach is very lean but delivers exceptional customer satisfaction.
His third book 'Strategy Genius' was published in 2015 for Hodder and Stoughton.
Richard has a degree in electronics, a masters equivalent in engineering, a MBA with distinction from the University of Warwick and is studying for a doctorate in the strategy of technology companies.

Ray Le Maistre
Don't be fooled by the weird cod-French surname: Ray's as British as corned beef and bad teeth, despite affecting a sheen of Continental sophistication by his constant references to fancy-dan "proper" coffee. He's even trained as a barista, for god's sake.
Ray joined Light Reading in 2002 shortly after being shown the door and a very long corridor at Total Telecom. He has been in technology journalism since 1988, having worked at Computer Weekly, Communications WeekInternational and Communications International.
A slave to fashion, Ray is never seen in the same outfit twice. When not trawling the malls of Epsom, U.K., for the latest in skinny jeans and what-have-you, Ray is often to be heard banging on about SPIT (Service Provider Information Technology), which is also known as TATRTCA (The Acronym That Refuses To Catch On).
As a soccer nut, Ray likes nothing better than cheap jibes about Manchester United. If you bump into him at a trade show, be sure to make some remark about prawn-sandwich-eating supporters or similar – he'll love it!
Robin Mersh
Robin Mersh, Broadband Forum Chief Executive Officer, joined the Broadband Forum as Chief Operating Officer in July 2006, and was promoted to Chief Executive Officer in July 2010. Robin has held leadership positions in the telecommunications industry for over 18 years. Robin has worked in business development and alliance management for various OSS software companies in the United States, mainly in network and service provisioning and activation, where he negotiated and managed several large OEM agreements. He is originally from Cambridge in the United Kingdom. He received a Bachelor of Arts degree with honors from Queen Mary and Westfield College, University of London in 1992. His favorite movie is Barbarella (honestly!).

Anne Morris
Anne Morris is a freelance journalist, editor and translator. She has been working in the telecommunications sector since 1996, when she joined the London-based team of CommunicationsWeek International as copy editor. Over the years she held the editor position at Total Telecom Online and Total Telecom Magazine, eventually leaving to go freelance in 2010. Now living in France, she writes for a number of titles and also provides research work for analyst companies.

Iain Morris
Iain Morris joined Light Reading as News Editor at the start of 2015 -- and we mean, right at the start. His friends and family were still singing Auld Lang Syne as Iain started sourcing New Year's Eve UK mobile network congestion statistics.
Prior to boosting Light Reading's UK-based editorial team numbers (he is based in London, south of the river), Iain was a successful freelance writer and editor who had been covering the telecoms sector for the past 15 years. His work has appeared in publications including The Economist (classy!) and The Observer, besides a variety of trade and business journals. He was previously the lead telecoms analyst for the Economist Intelligence Unit, and before that worked as a features editor at Telecommunications magazine. Iain started out in telecoms as an editor at consulting and market-research company Analysys (now Analysys Mason).

Elliot Richards
Elliot has had an interest in technology and electronics for more than 40 years, ever since he held a screwdriver, dismantled the family TV and refused to give it back. He's worked in technology, retail and ecommerce for more than 20 of those years and now covers the ultra-broadband sector for UBB2020. His favourite movie is The Godfather Part II and he flies the flag for Britain by drinking lots of tea.

Steve Saunders
Steve Saunders is the CEO and founder of Light Reading.

He was previously the Managing Director of UBM DeusM, an integrated marketing services division of UBM, which has successfully launched 45 online communities in less than three years.

DeusM communities are based on Saunders' vision for a structured system of community publishing, one which creates unprecedented engagement among highly qualified business users. Based on the success of the first dozen UBM DeusM communities, the UBM Tech division in 2013 made the decision to move its online business to the UBM DeusM community platform – including 20 year old flagship brands such as Information Week and EE Times.

Saunders' next mission for UBM is the development of UBM's Integrated Community Business Model (ICBM), a publishing system designed to take advantage of, and build upon, UBM's competitive strengths as a leading provider of live events around the globe. The model is designed to extend the ability of UBM's events to generate revenue 365 days of the year by contextually integrating content from community and event sites, and directories, to drive bigger audiences to all three platforms, and thereby create additional value for customers. In turn, these amplified audiences will allow business leaders to grow both revenues and profits through higher directory fees and online sponsorship. The ICBM concept is currently being discussed with a broad group of business leaders across UBM, and is earmarked to be piloted in the second half of 2013 and early 2014.

UBM DeusM is Saunders' fifth successful start-up. In 2008, he founded Internet Evolution (www.internetevolution.com), a ground-breaking, award-winning, global online community dedicated to investigating the future of the Internet, now in its fifth year.

Prior to Internet Evolution, Saunders was the founder and CEO of Light Reading (www.lightreading.com), Heavy Reading (www.heavyreading.com), and Dark Reading (www.darkreading.com), a triptych of online startups covering telecommunications news, telecommunications research, and security news, respectively, which were sold to UBM in 2005 for $33 million. All three publications continue to thrive in UBM's hands

Saunders has been recognized with many awards for his work, including six Jesse H. Neal Editorial Achievement Awards from The American Business Press and three awards from the Computer Press Association.

In March 2008, Saunders was inducted into Min's Digital Media Hall of Fame.

In April 2009, Saunders was named to the No. 2 spot on Folio magazine's Folio 40 ranking of magazine industry influencers and innovators, one ahead of President Barack Obama. The magazine subsequently revised the list following a public outcry, demoting Saunders to the No. 3 spot.

He was named Min's "Marketer of the Year" in September 2010. No outcry ensued.

UBM DeusM's communities have won a slew of other awards – more than 90 in the last three years. The full list can be found here (UBM DeusM Awards).

Steve is the author of three books, The Data Communications Gigabit Ethernet Handbook (McGraw-Hill, 1998), The McGraw-Hill High-Speed LANs Handbook (McGraw-Hill, 1995), and The True Story of King Arthur (48hourbooks, 2009). Gripping reads, all. Especially the last.
Mari Silbey
Mari Silbey is Senior Editor, Cable/Video at Light Reading, based in Washington, D.C. With a background in cable and telecom, she was previously a contributor to several trade publications, including the long-running digital media blog Zatz Not Funny. In addition to reporting work, Mari has written for both corporate and association clients focused on broadband networks, mobile apps, and video delivery. In 2007, she launched the corporate blog for Motorola's Home division - a novel endeavor at the time – which she ran until the end of 2010

Greg Whelan
Greg Whelan, Principal at Greywale Insights, has over 25 years of international telecommunication and cable networks experience and is a thought leader in merging Service Provider business drivers and leading edge technologies. His strategic research focus in virtual access networks, CORD, Open Broadband Access, Gigabit Broadband, Community Broadband, and IoT networking. He's a pioneer in the broadband telecommunications area and drove the first global xDSL standards (ITU and TIE1) and was a co-founder, and Vice President of the Broadband Forum. He has worked in technical marketing roles for large technology firms including Cisco Systems (San Jose, CA) where he lead award winning global marketing campaigns in telecommunications and cable markets and Analog Devices (Norwood, MA) where he created and lead their successful entrance into the broadband telecommunication market. He's also spearheaded marketing and products for a number of early stage SP Focused venture-backed start-ups in the Boston area, three of which were acquired by larger tech companies. He has a BS in Electrical Engineering from Cornell University and an MBA in Innovation from Northeastern University. He has also studied Digital Video Networking at the MIT MediaLab.
Vendor's financials point to a healthy market for ultra-broadband networking technology in 2017 and, perhaps, beyond.
Iowa is the first stop in Mediacom's ambitious plan to bring high-speed broadband to all customers in its 22-state area.
Looking to improve the customer experience and compete head-on with telcos' investments in PON and G.fast, cable companies are spending big on dark fiber, DOCSIS 3.1 and other technologies, according to a report from Jefferies.
Interoperability is as important as ever as new broadband technologies enter the market, notes Broadband Forum CEO Robin Mersh.
Buoyed by successful trials, NG-PON 2 commercial rollouts could begin mid-year, ADTRAN executive Kurt Raaflaub tells UBB2020 Radio.

NG-PON2 broadband access technology is already in trials with multiple major network operators but is it too early for the commercial deployment of this next generation ultra-broadband technology? In this UBB2020 live radio show, ADTRAN's Kurt Raaflaub provides an update on NG-PON2 developments and chats to Light Reading's Ray Le Maistre about how this technology could play a role in production access networks in 2017.

February 14-15, 2017, Cape Town


April 12-14, 2017, Hong Kong

June 20-23, 2017, Acropolis, Nice
All Upcoming Live Events
All resources
BT's Formula for F1 Success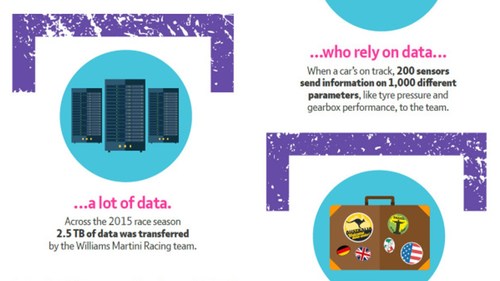 Infographics archive