Member Since: September 26, 2016
Buoyed by the apparent success of agreements with Altice and Comcast, Netflix will pursue similar partnerships with other cable operators, Reed Hastings said during the company's latest earnings call.
A new Broadband World Forum market report looks at the state of broadband in Europe now and the opportunities ahead.
Deutsche Telekom and ADTRAN are testing a combination of the G.fast standard 212Mhz and coordinated dynamic time allocation (cDTA) designed to deliver high-speed and gigabit broadband via existing cable and phone lines.
Domestic and international operators' demand for software-defined networks drove ADTRAN to another successful quarter.
Five months into his job, CEO Gregory McCray leaves Google Access and Google Fiber without a chief executive.
Thursday, April 13, 2017
12pm EST
Global communications service providers continue to evolve their networks to deliver the user-driven service models and higher bandwidths demanded by consumers. At the same time, 5G densification initiatives are top of mind around the globe, with hundreds of thousands of 5G small cells needing an open, programmable and highly scalable access technology to fuel the growing demand for connectivity. As a result, 5G densification projects will demand fixed-access networks, supporting fronthaul, backhaul and crosshaul applications that provide:
Service agility by applying modern data center principles aligned with DevOps service creation and deployment
Hardware and facilities redundancy offering unprecedented business continuity
Low latency supporting the rigid specifications of the 5G standard
Network elasticity to support service growth to not just multi-gigabit, but multi-10Gbit/s levels
Cost sensitivity supporting mass market services further enabled by Fixed Access Network Sharing (FANS)
With the current maturation of 10G broadband technologies, and the heightened demand for high-speed fixed and mobile connectivity, 2017 is promising to be the year mass-market, multi-gigabit 10Gbit/s fiber services become commercially viable.
All resources

NG-PON2 broadband access technology is already in trials with multiple major network operators but is it too early for the commercial deployment of this next generation ultra-broadband technology? In this UBB2020 live radio show, ADTRAN's Kurt Raaflaub provides an update on NG-PON2 developments and chats to Light Reading's Ray Le Maistre about how this technology could play a role in production access networks in 2017.
BT's Formula for F1 Success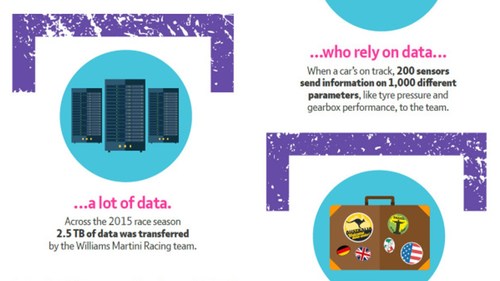 Infographics archive