AT&T today expanded its broadband options with new availability of its FlexWare on-demand network services in 200 countries and a recently inked customer agreement with Ericsson.
With its $69.7 million acquisition of Business & Decision, Orange Business Services builds on its broadband investments to open up new geographic markets and complementary offerings to enterprises.
To reduce customer churn and improve profits, operators must deliver four services to consumers, says Liberty Mutual executive during investor conference.
On Thursday, the Federal Communications Commission meeting could be contentious as Chairman Ajit Pai (standing) and other members address topics that promise to dramatically reshape broadband in the US.
Cable operator steps into sizzling-hot SD-WAN market in partnership with Versa Networks, expanding its enterprise offerings and broadening service horizons.
Thursday, April 13, 2017
12pm EST
Global communications service providers continue to evolve their networks to deliver the user-driven service models and higher bandwidths demanded by consumers. At the same time, 5G densification initiatives are top of mind around the globe, with hundreds of thousands of 5G small cells needing an open, programmable and highly scalable access technology to fuel the growing demand for connectivity. As a result, 5G densification projects will demand fixed-access networks, supporting fronthaul, backhaul and crosshaul applications that provide:
Service agility by applying modern data center principles aligned with DevOps service creation and deployment
Hardware and facilities redundancy offering unprecedented business continuity
Low latency supporting the rigid specifications of the 5G standard
Network elasticity to support service growth to not just multi-gigabit, but multi-10Gbit/s levels
Cost sensitivity supporting mass market services further enabled by Fixed Access Network Sharing (FANS)
With the current maturation of 10G broadband technologies, and the heightened demand for high-speed fixed and mobile connectivity, 2017 is promising to be the year mass-market, multi-gigabit 10Gbit/s fiber services become commercially viable.

June 20-23, 2017, Acropolis, Nice
All Upcoming Live Events
All resources

NG-PON2 broadband access technology is already in trials with multiple major network operators but is it too early for the commercial deployment of this next generation ultra-broadband technology? In this UBB2020 live radio show, ADTRAN's Kurt Raaflaub provides an update on NG-PON2 developments and chats to Light Reading's Ray Le Maistre about how this technology could play a role in production access networks in 2017.
BT's Formula for F1 Success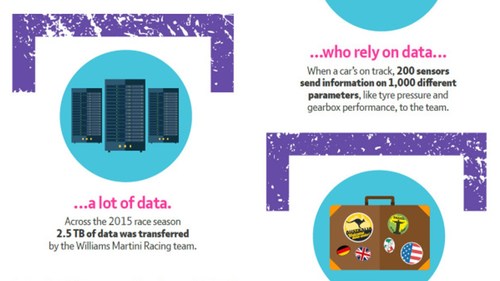 Infographics archive