This informative interview with Robert Conger, AVP, ADTRAN, highlights the reasons global service providers and cable network operators are evaluating SDN for their broadband and Ethernet access networks. Operators are faced with new competition every day, whether that is over-the-top content providers or new overlay providers entering their markets. To be successful in this new environment, operators are looking to Software Defined Access (SD-Access) for the service agility and cost savings that are paramount to unleashing lucrative user-driven services that will aid in customer retention and ultimately drive network profitability. Discussion points will include examining the monolithic, big-box network silos that exist today preventing rapid service creation and how deploying an open, programmable and scalable services framework will create nimble and highly scalable access networks. The discussion will wrap up with a snapshot of the next-generation broadband technologies that are being tagged as the first SD-Access deployments as we kick-off 2017.
A growing array of diverse services geared toward wider user bases, predictive analytics and automation add up to more pressure on service providers to ensure their networks are secure – and greater chances to sell security services to enterprise and residential customers.
Alastair Masson, head of telco media at NTT Group company NTT Data UK, discusses common challenges and opportunities tier one operators face in the move to digitization, virtualization and automation.
During ADTRAN Connect, CenturyLink EVP and CTO Aamir Hussain discussed the operator's expanding use of minimum viable product (MVP) network strategy.
Heavy Reading Principal Analyst for Wireless Data Services & LTE Gabriel Brown and Ryan McCowan, who heads up Fiber Access & Aggregation at ADTRAN, will host a webinar on 'Addressing the 5G Densification Challenge with Next-Generation PON.'
Millions of urban dwellers, including 19% of New Yorkers and 10% of Muscovites, remain unconnected to broadband due to infrastructure, business case and cost challenges.
Thursday, August 17, 2017
11:00 a.m New York/ 4:00 p.m. London
5G promises connectivity 10 to 100 times faster than 4G networks, with latencies less than 1msec, making real-time applications such as tactile Internet useable over mobile networks for the first time. However, mobile operators will need to deploy ten times as many radio sites, each with highly reliable plug-and-go multi-gigabit connections, to achieve that level of performance.
In this UBB2020 webinar, Heavy Reading's Gabriel Brown and ADTRAN's Ryan McCowan will:
Discuss 5G densification strategies and their network impact
Outline the different requirements for backhaul and fronthaul needed to support 5G densification strategies
Explore next-generation PON-fixed access technologies and software defined networking principles as emerging solutions to accelerate 5G densification
Outline how NG-PON2, the next-generation multi-gigabit fiber technology, supports the x-haul (fronthaul, backhaul and crosshaul applications) requirements of 5G
All resources

NG-PON2 broadband access technology is already in trials with multiple major network operators but is it too early for the commercial deployment of this next generation ultra-broadband technology? In this UBB2020 live radio show, ADTRAN's Kurt Raaflaub provides an update on NG-PON2 developments and chats to Light Reading's Ray Le Maistre about how this technology could play a role in production access networks in 2017.
BT's Formula for F1 Success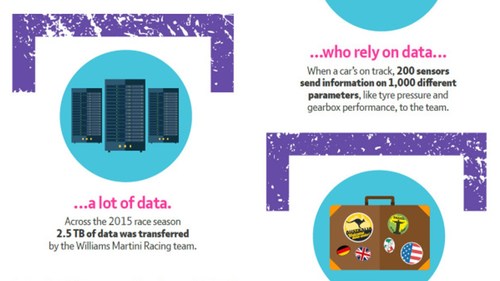 Infographics archive