Mobilizing Software Defined Access With 10G PON
Date:
Thursday, April 13, 2017
Time:
12pm EST

Speakers
Global communications service providers continue to evolve their networks to deliver the user-driven service models and higher bandwidths demanded by consumers. At the same time, 5G densification initiatives are top of mind around the globe, with hundreds of thousands of 5G small cells needing an open, programmable and highly scalable access technology to fuel the growing demand for connectivity. As a result, 5G densification projects will demand fixed-access networks, supporting fronthaul, backhaul and crosshaul applications that provide:
Service agility by applying modern data center principles aligned with DevOps service creation and deployment
Hardware and facilities redundancy offering unprecedented business continuity
Low latency supporting the rigid specifications of the 5G standard
Network elasticity to support service growth to not just multi-gigabit, but multi-10Gbit/s levels
Cost sensitivity supporting mass market services further enabled by Fixed Access Network Sharing (FANS)
With the current maturation of 10G broadband technologies, and the heightened demand for high-speed fixed and mobile connectivity, 2017 is promising to be the year mass-market, multi-gigabit 10Gbit/s fiber services become commercially viable.
Alison Diana, Editor, UBB2020


Alison Diana always dreamed of being a veterinarian – until she saw a documentary of a vet removing an alligator's eye. With a love of English but no desire to be a teacher, Alison had no idea what she would do until she earned a four-year, full-tuition journalism scholarship to the School of Visual Arts and fell in love with feature writing.

An internship at Rolling Stone encouraged Alison to mix her love of music and writing until she answered an ad in a local newspaper for a position at a B2B channel publication. And so her 25-year career covering solution and service providers; technologies from HPC and UC&C to cloud and security, and business began.

Alison spent 10 years at CRN, before launching a successful freelance career writing for publications including InformationWeek, VARBusiness, Redmond Channel Partner, numerous TechTarget sites, and Florida Today. She later rejoined UBM as part of the DeusM team before heading InformationWeek's health IT section. Alison – who lives on Florida's Space Coast with her husband, teen daughter, and two spoiled cats – became part of the Light Reading team as editor at The New IP. In late May of this year, she was named Ambassador of the New IP Agency, a not-for-profit independent initiative providing information, education, analysis, community services and testing to support and accelerate the development of a global economy based on open, advanced, virtualized IP networks.
close this window
Ryan McCowan, Fiber Access Product Manager, ADTRAN


Ryan McCowan is a seasoned telecom professional with over 15 years in the industry. He currently serves as product manager for ADTRAN's FTTH portfolio inclusive of all 10G PON technologies and associated open SDN deployment models. Prior to joining ADTRAN, Ryan served in engineering and technology management roles with Paradyne and AMD. He holds a Bachelor's degree in Electrical Engineering from Tennessee Tech University and a Master's degree in electrical engineering from Georgia Tech.
close this window


Webinar Archive Registration
To register for this webinar, please complete the form below. Take care to provide all required information (indicated in
red
). Press
Register
to complete your registration. If you have already registered for our site or for one of our webinars, you may
login
to register without re-entering your information.
A growing array of diverse services geared toward wider user bases, predictive analytics and automation add up to more pressure on service providers to ensure their networks are secure – and greater chances to sell security services to enterprise and residential customers.
Alastair Masson, head of telco media at NTT Group company NTT Data UK, discusses common challenges and opportunities tier one operators face in the move to digitization, virtualization and automation.
During ADTRAN Connect, CenturyLink EVP and CTO Aamir Hussain discussed the operator's expanding use of minimum viable product (MVP) network strategy.
Heavy Reading Principal Analyst for Wireless Data Services & LTE Gabriel Brown and Ryan McCowan, who heads up Fiber Access & Aggregation at ADTRAN, will host a webinar on 'Addressing the 5G Densification Challenge with Next-Generation PON.'
Millions of urban dwellers, including 19% of New Yorkers and 10% of Muscovites, remain unconnected to broadband due to infrastructure, business case and cost challenges.
Thursday, August 17, 2017
11:00 a.m New York/ 4:00 p.m. London
5G promises connectivity 10 to 100 times faster than 4G networks, with latencies less than 1msec, making real-time applications such as tactile Internet useable over mobile networks for the first time. However, mobile operators will need to deploy ten times as many radio sites, each with highly reliable plug-and-go multi-gigabit connections, to achieve that level of performance.
In this UBB2020 webinar, Heavy Reading's Gabriel Brown and ADTRAN's Ryan McCowan will:
Discuss 5G densification strategies and their network impact
Outline the different requirements for backhaul and fronthaul needed to support 5G densification strategies
Explore next-generation PON-fixed access technologies and software defined networking principles as emerging solutions to accelerate 5G densification
Outline how NG-PON2, the next-generation multi-gigabit fiber technology, supports the x-haul (fronthaul, backhaul and crosshaul applications) requirements of 5G
All resources

NG-PON2 broadband access technology is already in trials with multiple major network operators but is it too early for the commercial deployment of this next generation ultra-broadband technology? In this UBB2020 live radio show, ADTRAN's Kurt Raaflaub provides an update on NG-PON2 developments and chats to Light Reading's Ray Le Maistre about how this technology could play a role in production access networks in 2017.
BT's Formula for F1 Success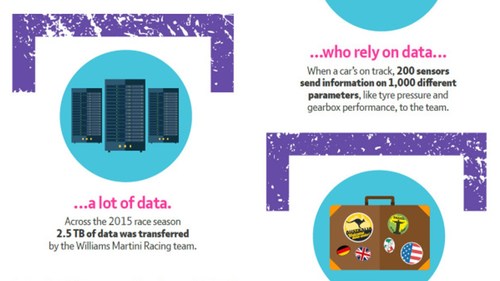 Infographics archive